Posted on: 12 September 2014
By: MeiLin
Why look, it's an unboxing!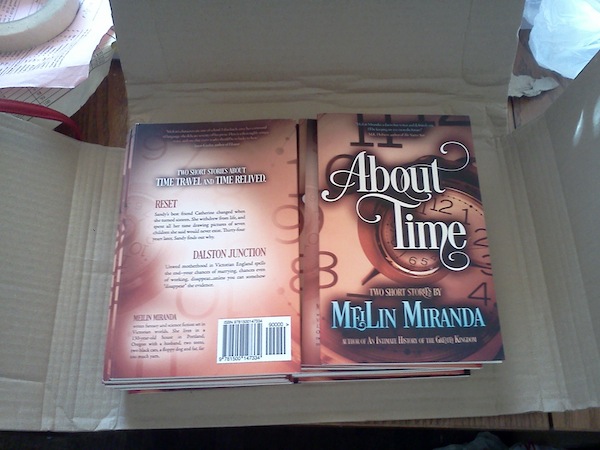 Twenty copies of my event-exclusive (meaning I don't sell them here and it'll never be in ebook form--you can find them at Amazon but Imma make you look for 'em) little chapbook, About Time. It has two short stories in it, "Reset" and "Dalston Junction," which both happen to be about time travel. Jason Gurley did the cover. He's not just an amazing cover artist, he is a phenomenal writer. Check him out.
If you come see me at StoryCon! in Vancouver, WA or at OryCon in November, you can get one of these autographed--and free. The only other way to get one is to join my mailing list. I'm going to be holding a drawing soon for two copies.